---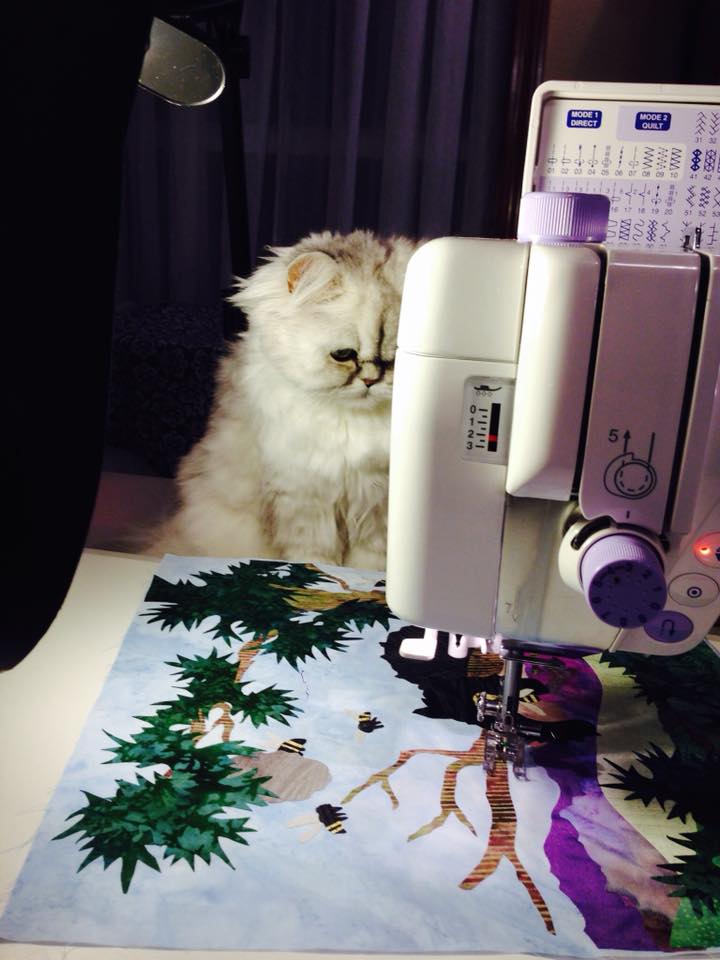 Announcing the winner of McKenna's 2017
Cat
P
hoto Contest!
Thanks to everyone who participated in our Kitty Photo Contest, there were SO many great entries!!
You all made it so hard to choose, but we're excited to announce the winner!!

Drum roll, please... !

Congratulations to Monica and her kitty Gypsy!! What a wonderful sewing assistant you have, and she's so cute, too! You've won a free pattern and embellishment set for McKenna's darling cat quilt, Wisteria Lane!

Thank you again for all your sweet kitty photos!! See our Facebook page for the album of entries!

The Details!
What: Photo Contest to celebrate the release of Wisteria Lane!
Who: Anyone can participate! No purchase necessary.
When: ... through December 4th!
Where: Like us or Follow us on Facebook and/or Instagram! And then post your cutest kitty pic on your Facebook or Instagram page!
How: You MUST tag your photo with this hashtag: #McKennaRyanKittyLove
Why: Because we all love our kitties, and we want to see yours!

Prize to the Winner: A complete pattern set and embellishment kit for
Wisteria Lane
by McKenna Ryan!