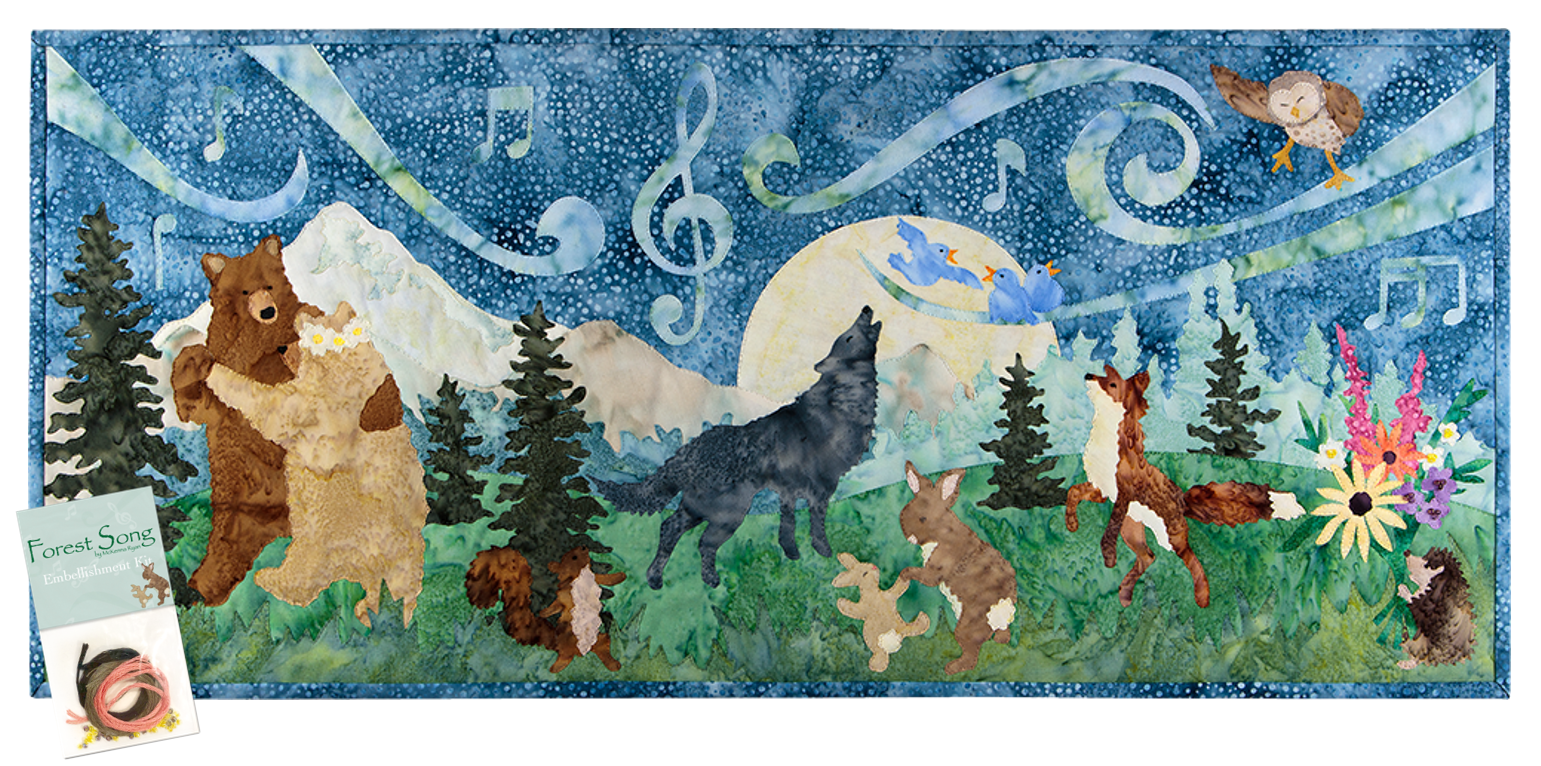 Short & Sassy - 27" x 12"


Row by Row Experience - Program Dates, Rules and FAQs:
https://rowbyrowexperience.com/rxr-program-page/
Oregon Row by Row:
https://rowbyrowexperience.com/usa-or/
Plan your summer trip to Portland, Oregon to collect
McKenna's "Sew Musical" Row, Forest Song!
Free Pattern:
Per the official Row by Row rules, each walk-in customer is entitled one free pattern ; one pattern per customer only. (Thanks for understanding! See the FAQs from the official website, above.) The "travel and collect" period is from Thursday, June 21st to Tuesday, September 4th.

Can't make it by September 4th? Good news! McKenna's Row pattern and laser kit will be available to purchase in our shop September 5th through October 31st, and will be added to our website on November 1st. (Per new Row rules.)

Shop Hours: We are open Tuesday thru Friday, 10am to 4pm. We are closed on Saturday, Sunday and Monday.

Kits! We will have Laser Cut Fabric Kits ($58), and traditional Fabric Kits ($52) from Hoffman California-International Fabrics for purchase. The laser-cut fabric kits include pre-cut appliqué pieces with attached fusible and background fabrics. The traditional Fabric Kits include background fabric and fabrics for you to trace and cut your own appliqu
é
pieces; no fusible is included. Read about our Laser Kits
here
. The
Embellishment Kit ($4)
and the
Binding & Backing Pack ($11.75)
are sold separately.

Batting, thread, fusible (for traditional Fabric Kits) and other notions are also available -- everything you need to complete your Row!

Participate in Row by Row's contest for the best quilt (see their website for details)! Win a prize from our shop by being the first to come in with your completed quilt that includes McKenna's Row!