We're Open!!!
Our shop hours are
Tuesday - Friday
10am - 4pm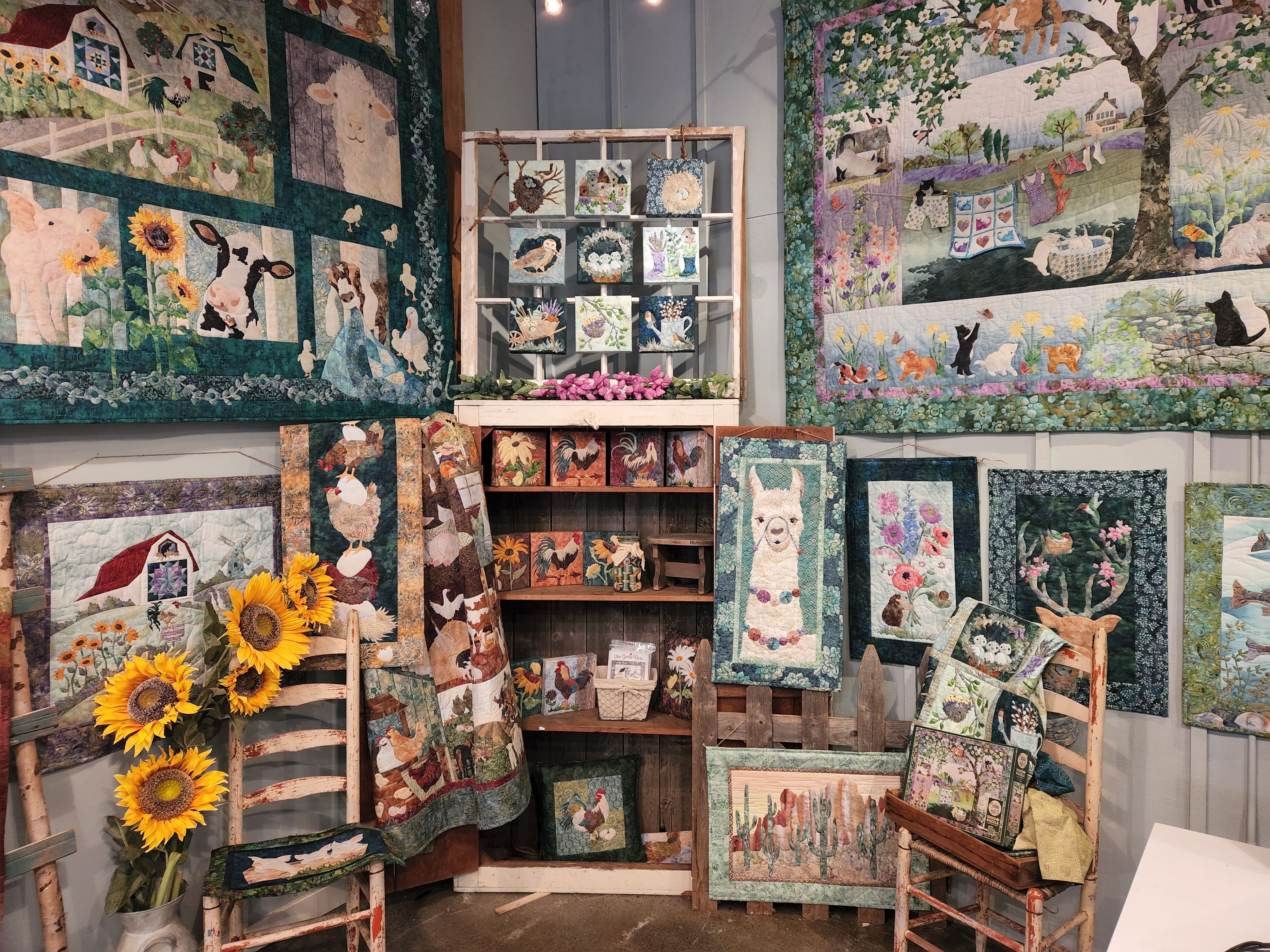 We are both a Showroom and a Shop!
Call or email us with any questions at info@mckennaryan.com or 800-728-2278
Hours and Location:

Tuesday- Friday
10am - 4pm


info@mckennaryan.com
1915 SE Jefferson Street

Portland

,

OR
97222
This is an area just south of Portland proper, in the Historic Milwaukie District.



Parking

:

Parking is widely available in Historic Milwaukie, including right in front of our Showroom!

Alternative Travel: Getting to McKenna Ryan's Showroom is easy on public transportation! The Portland metro area has one of the premier public transportation systems in the country, Trimet. There are seven bus lines (29, 30, 32, 33, 34, 75, 99) and one light rail line, the MAX Orange Line, that are mere blocks from our Showroom.
Courtesies
:

When visiting McKenna's Showroom, we respectfully ask that all drinks, food, and animals other than service animals are to be kept outside of the Showroom space. Quilts on display are McKenna Ryan originals and simply cannot be replaced. We appreciate your cooperation.

Groups: We are delighted to host large groups, and will do our best to accommodate your schedule. Please contact us to make special arrangements.

Special Requests: We're happy to help with special requests, if there's something in particular you'd like to see or discuss when you come in! If you'd like us to cut a fabric kit for your McKenna Ryan project, we'd appreciate advance notice so that we can have it ready for you when you come --- cutting kits is time-consuming and there's no need to have you wait while we do it! We'll require payment at the time you request it, and a reminder that we cut fabric in 1/2-yard and full-yard cuts only. Just contact us by phone or email and we'll be happy to work with you!

Return Policy: All fabric and discounted items are final sale. No returns or exchanges will be accepted. We accept refunds only on all standard items within 30 days of purchase, including items originally purchased online. Items must be returned in original purchase condition accompanied by an original McKenna Ryan receipt.
Other Things to Do in Historic Milwaukie: There is lots to do in Historic Milwaukie besides shopping for your favorite fabrics and patterns at McKenna's Showroom. There are shops (even a Chocolatier), restaurants, bars, a lovely path to walk or bike by the Willamette River, a library, and you can order a milkshake at Main Street Soda Fountain, the very same luncheonette counter where President JFK once sat!