v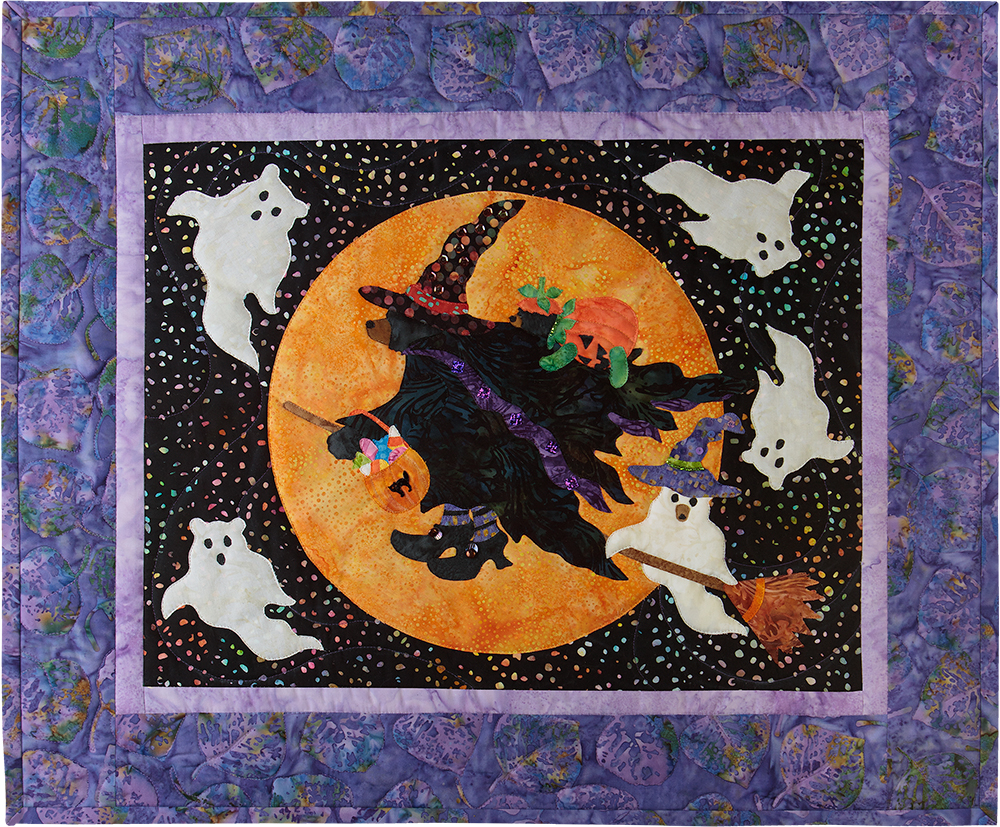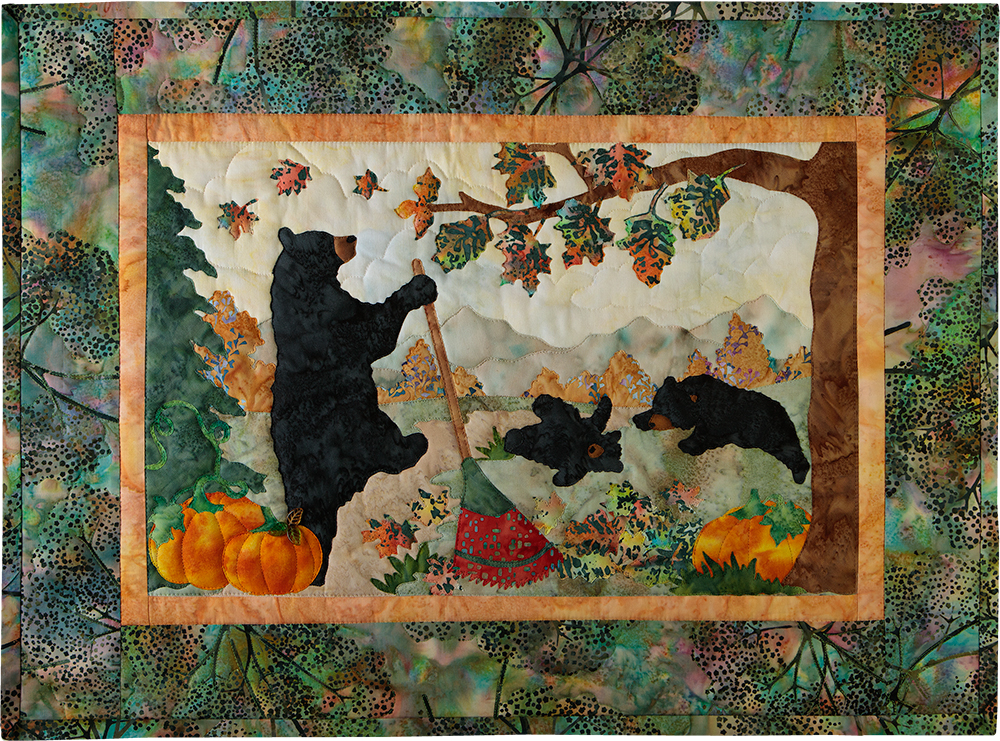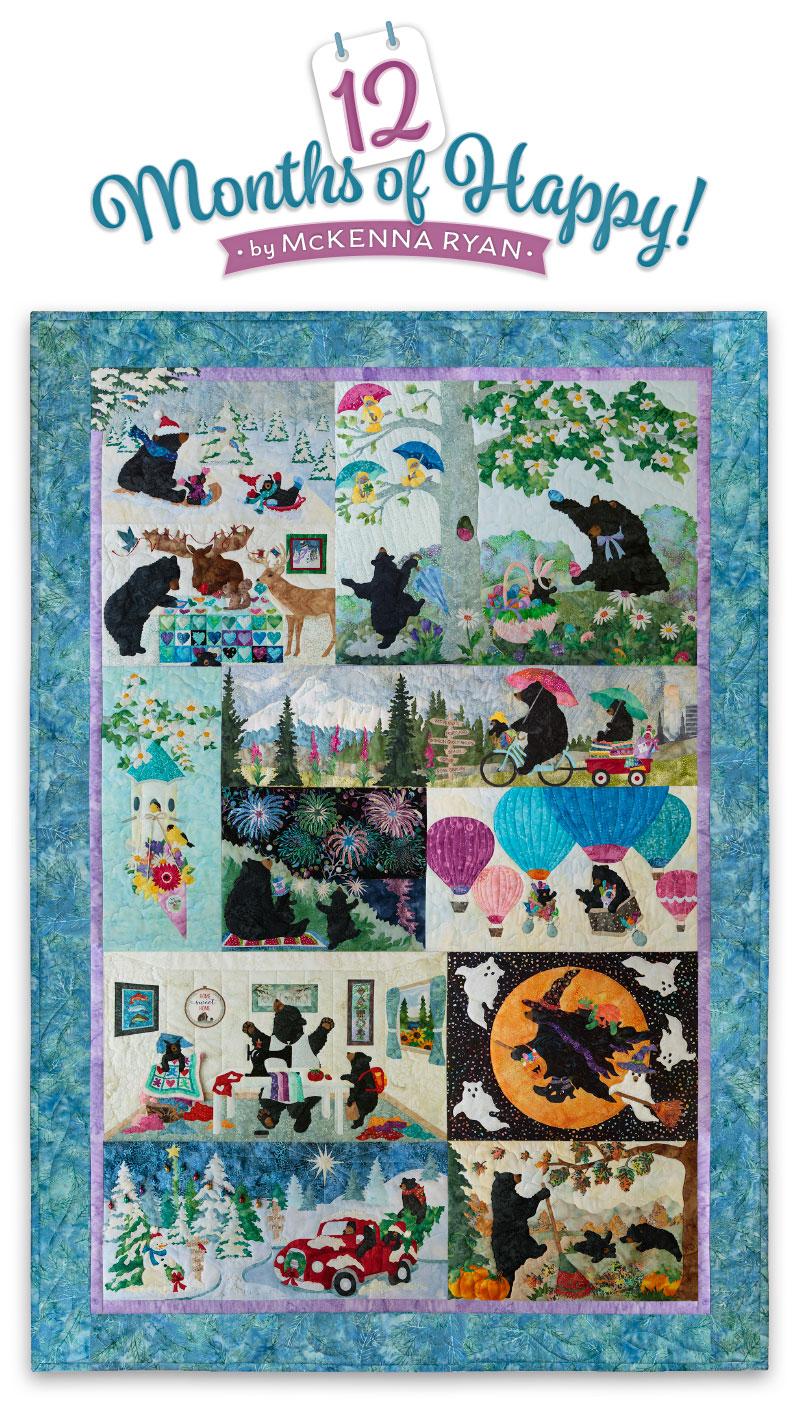 Introducing McKenna's newest project,
12 Months of Happy!
a calendar-based series celebrating quilting through the seasons!
"Fall" (September, October, November) patterns and laser kits are now in your local quilt shop!
"Summer" (June, July, August) and "Spring" (March, April, May) patterns and laser kits are also available!
"Winter" blocks ship mid-July.

Make them as individual blocks, group the blocks by Season, or make the full-quilt!
The Joy of Quilting!
Celebrate the seasons of quilting with this whimsical and fun calendar-based series. Follow Mama and her cubs through the months, mirroring in some ways McKenna's own quilting journey!