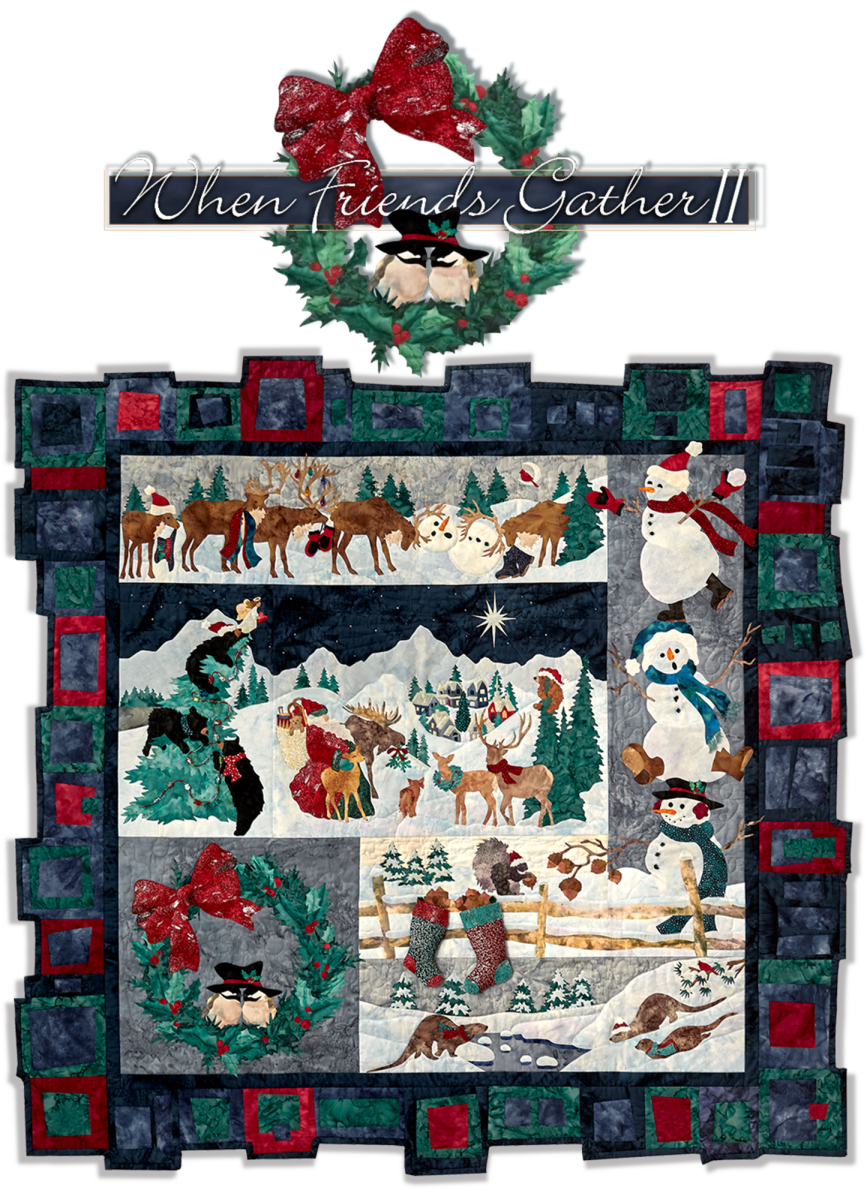 Finished Quilt Measures 52" x 52"
When Friends Gather II
has been refreshed with new, lovely fabrics plus some cosy
additions to the critters - darling faces, warm hats, scarves and more!
Looking for the original When Friends Gather patterns?
We're happy to help! Clich
here
to send us an email.