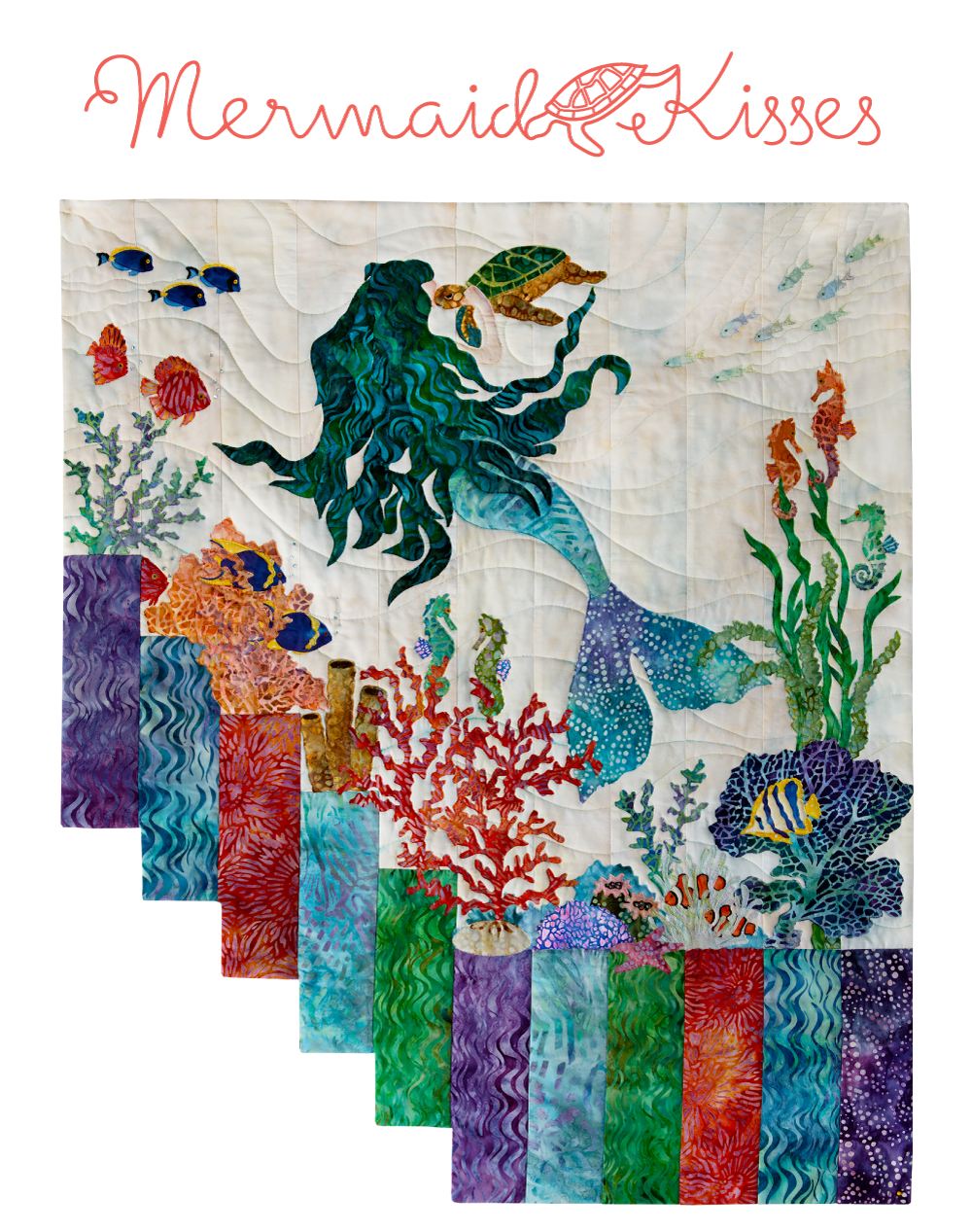 Pattern and Laser Kit available here and in your Local Quilt Shop!
Mermaid Kisses
Visit the world below the ocean in a unique wall hanging from McKenna Ryan! Using fusible appliqué and high-contrast batik fabric on a cream colored background, this quilt brings dozens of sea creatures to life. Be sure to swim over to Embellishments and pick up an embellishment kit to add untold treasures to your art quilt!
McKenna's characteristic style of free motion quilting adds movement and definition to every project. Follow her lead, or make up your own designs! Learn all about Free Motion Quilting in our Help & Tips section.