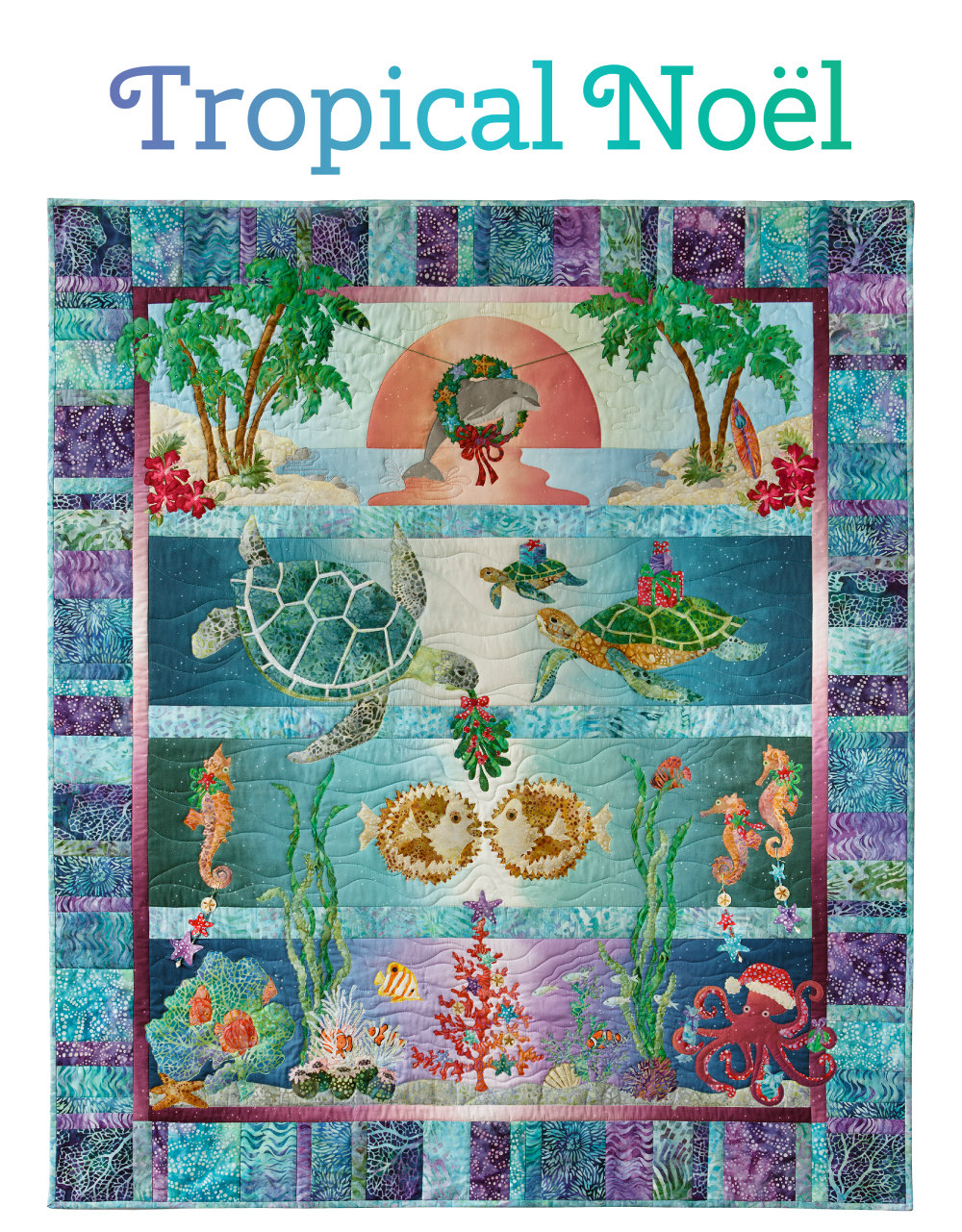 Patterns and Laser Kits available here and in your Local Quilt Shop!
Tropical Noël
Have a ball this holiday season in tropical style with an undersea party! Featuring McKenna's first batik line for Robert Kaufman Fabrics, TigerFish, this applique quilt is full of eye-catching color, textures, and movement.
Putting together your four block quilt is a breeze with our new pattern format. Don't forget the embellishment kits, which have decorative elements specially chosen by McKenna to add dimension and appeal to your project. For best results, pick up a bottle of Jewel Bond from Notions & Tools!